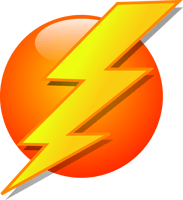 Advancements in just about every industry and market vertical are happening at lightning speed. Science, Technology, Engineering and Math, better known as STEM, is becoming engrained in the fabric of our lives. The term is typically used when addressing education policy and curriculum choices in schools to improve competitiveness in science and technology development. It also has implications for workforce development, national security concerns, immigration policy and productivity.
Fortunately for people responsible for planning and replenishing an inventory, scientific solutions for improving the investment and effectiveness of an inventory are readily available. Many advanced planning solutions incorporate inventory optimization among other features. This dramatically improves replenishment planning, making it highly effective and efficient. Why? Because optimization considers the wild cards in planning, e.g., how random the demand of an item is, i.e., its standard deviation and service level objectives, and it does it for each item at every location, leaving nothing to chance.
Advanced planning solutions are dynamic, changing automatically as business conditions change and manual intervention is reduced saving time, money, and effort. These solutions consider many variables insuring the right coverage without over or under investing in inventory. They calculate an optimal quantity which means you save money without sacrificing service by procuring or producing just the right amount of stock. They replace the need for manually reviewing every item and manipulating data against the best guess approach. Further, time-phased planning examines a sequence of periods, looking at projected demands and replenishments, and determines both the timing and quantity of future orders.
Additionally, advances in technology have allowed previous concepts like Time-Sharing and Shared servers and services to become a reality. Inventory cloud computing today has real meaning and positive impact for companies in a true global economy. The future is that more business applications for mobile computing will be available and virtual software appliances will be developed.
There are some significant uses of the cloud today however, those for businesses and those for consumers. Social media has a dramatic effect on all our lives every minute of every day. Companies have started to adopt using social media to get the word out and educate people of the possibilities. Even though these offerings and solutions have been around, they are still in their infancy and are rapidly morphing and emerging into a new way of managing IT and applications.
Virtualization is another advancement that dramatically improves the capability to deploy solutions and better utilize hardware. An application can be virtualized and deployed as a self-contained ready to run application. Once deployed on a server, it only needs access to the Internet and it is ready to serve. By wrapping all the technology into a virtual software appliance, customers have the ability to use the latest in technology quickly due to a rapid implementation process. Using the software via SaaS not only frees up cash and resources, but delivers a totally up-to-date product without lengthy upgrades and expensive hardware; all that is needed is an Internet connection.
Advancing technologies are a part of our DNA and as we advance forward, you need to strongly consider how these technologies can best serve you, your company and your customers. Relying on the way you have been doing inventory planning for years may be more harmful than helpful. Inventory planning with optimization has become easier to use and is a core business process in all industries around the globe. Are you advancing as quickly as your competitors or as your customers want?
Get the Valogix ROI Calculator today, and find out how your business planning is working for you!