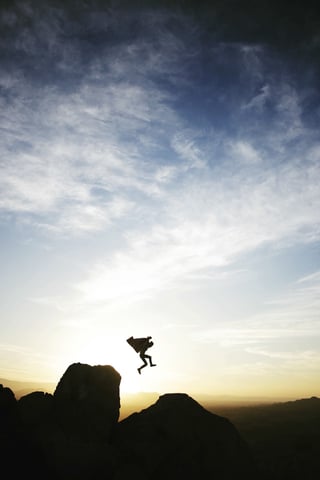 It Happened one night.
It's hard to tell what is a dream and what is reality at 2 AM. But that's when it happened. My business as a wholesale distributor has become more chaotic and many times keeps me up at night. Most of our products are imported so we need to plan in advance to get them here on time.
So, as I lay there awake, I wonder how come I did not know more about how best to manage and plan my inventory. I have been at this for over 20 years and have tons of experience. Last year, we implemented a new ERP system that has inventory control functions, some demand forecasting capabilities, and replenishment planning. I thought we were all set but here I am awake and now it's 2:30 AM.
Our company is growing like crazy and we now have 3 stocking locations to better meet our customers' needs around the country. We are working with a couple of banks and have increased our borrowing capability and used that to increase our overall inventory. I think we have done everything right and still we come up short on service. We cannot meet all our customer orders at the time and place they want them. The last measure of our service level ranged from about 68% to 74% which is terrible. Worse yet, we have a couple of new competitors who have started to capitalize on our shortfall and have taken some of our good customers away.
To add insult to injury, we have noticed an increase in overstocked and even obsolete items that are getting dusty on the shelf. Dollars that are just sitting there giving us no return on our investment. We have a very bright person on our team who helped us build very detailed spreadsheets to plan our inventory. We thought that between our ERP system spreadsheets and reports we could easily manage our 10,000 SKUs. As you are starting to see, we were very wrong. My eyes are bleary, my head is starting to ache and its 3:14 AM. There has to be a way, some process or solution to help us get better managing our inventory. But what? Time to Google to try and find an answer.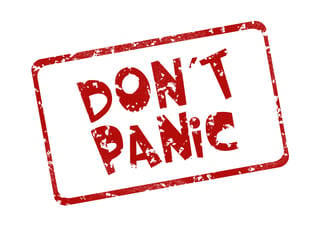 Coffee in hand, its 3:43AM, I type in "inventory planning solutions" in the search bar. In an instant, the results are there with lots of listings. Some are paid ads but most are the free search results. I click on a fee and go to their websites. Reading through the material I am being to realize that there are in fact, solutions to help us solve our inventory problems. Many just do forecasting, some just track and count inventory but some are more advanced and those are the ones I think will be best for us.
Until I did this search, I thought the saying "you don't know, what you don't know", was just that a saying. Boy was I wrong. I found one solution, in particular, that sounded good. The company has been around since 1988 and has what appears to be a solid, easy to use solution. I downloaded some brochures and it is a complete solution with no additional modules to buy. I like that all-in-one approach and being around since 1988 focusing on inventory planning, you know they have tons of experience and the right expertise to help me. Also, they already have a two-way interface for my ERP system, making the implementation easier and more affordable.
The next morning, well actually, later that morning, I contacted them and set up a demo for me and my team. During the demo, we began to see more clearly how the solution could help us improve our inventory mix and then our service. After a couple of weeks of looking at other solutions, we settled on the first one and started a new journey for our inventory planning.
Well, it's now six months later and we are well on our way to really improving our business. Our service levels are now hitting 86% and climbing every week. We place more timely orders with our vendors and our overall investment in our inventory is down about 12%. And to think if I had not had that sleepless night, we may never had looked for the right type solution.
We have even started to bring back our former customers who went to our competitors. Our customers see we have the stock they want when they want it and our competitors don't. So, we get a great planning tool, are saving time and money, and have a stronger, defensible competitive advantage.
If you have sleepless nights, like I used to, stop by the Valogix website, and check out one of the case studies.
Take our 15 minute Valogix Product Tour and see for yourself how to
find Cash Hidden in Your Warehouse!