Globl Link Distribution, a B2B merchant of locks and door hardware, shelving, kitchen and bathroom equipment and other products to manufacturers in the recreational vehicle (RV) industry, competes in a highly cyclical and seasonal market that puts a premium on parts availability when and where needed.
Changes in macro-economic conditions and consumer sentiment can drive a spike in orders or trigger a business drought. Heightening the pressure, the Elkhart, Ind. based company needs to manage production from dozens of contract manufacturers in China and navigate around the Chinese New Year holiday, when plants shut down for several weeks usually spanning from late January into February.
"We're feeding products into a buzz saw of an industry that can turn down on a dime or crank up very quickly," said David Pairitz, owner of Global Link, which also supplies products to the cargo trailer, manufactured housing, fencing and related industries. "If you buy too much inventory, you can run your company out of cash. Buy too little inventory and you can run yourself out of customers."
Global Link found the ideal solution with VALOGIX Inventory Planner, tightly integrating with its core NetSuite ERP system to deliver advanced inventory planning, forecasting, and optimization. Since going live on the Valogix cloud solution, Global Link has eliminated the time-consuming, manual, and error-prone processes of attempting to plan inventory in spreadsheets while dramatically improving its forecasting precision.
"With Valogix, you don't have to guess—the demand populates and the algorithms get to work. We can make the unknown, known, so we can plan to bring on new customers without jeopardizing flow to existing customers," Pairitz said. "We have much more control and sophisticated forecasting capabilities with the Valogix/NetSuite solution, and that strengthens our ability to meet customer needs and grow market share."
Plastics Warehouse
Now called Mambo's Plastics Warehouse, The Plastics Warehouse was founded in the year 2000 and has since developed into one of the leading plastics wholesalers/retailers in the country. They have grown their stores to nine locations countrywide.
The Plastics Warehouse prides itself in stocking a comprehensive range of plastic-ware, larger than most national chain-store retailers in Southern Africa. Not only are they known for a selection and range by continuously sourcing new suppliers daily, but they also strive to offer the consumer, the best price by negotiating volumes with their suppliers.
"Through better planning and forecasting, and by reducing stockholding, we've dramatically reduced inventory costs. But, perhaps one of the most important benefits of the system is that it delivers an integrated, real-time view of our business," says MD, Demetre Nikolopolous.

"Using Valogix means that the risk of over-purchasing or sitting with excess or slow moving stock is virtually eliminated. Instead of money being tied up in unwanted inventory, it's free to be ploughed into the business where it is needed more, such as to fuel the company's future growth," Demetre further added.
The Valogix Inventory Planning solution bolsters SAP Business One's stock management functionality, automatically forecasting future demand for items. It then seamlessly sets stocking levels and automatically creates replenishment orders to optimize the inventory. Mambo's has reduced inventory costs and achieved a 90% reduction in transaction processing times following the enterprise-wide implementation of SAP Business One, and Valogix Inventory Planner.
"What this means is that the risk of over-purchasing or sitting with excess or slow-moving stock is virtually eliminated. Instead of money being tied up in unwanted inventory, it's free to be ploughed into the business where it is needed more, such as to fuel the company's future growth," says Nikolopolous.

"This system feels like it was designed specifically for our business. Going beyond ERP, it has enabled us to tighten up our control over all aspects of our business with streamlined processes. We're confident that the system will not only enable growth, but will also grow with us."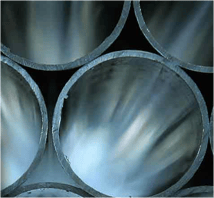 Pacific Steel
Pacific Steel & Recycling is the Intermountain Northwest's largest steel service center and scrap metals recycler and is a 100% employee owned ESOP corporation. In business for more than 100 years, Pacific Steel has thrived by catering to its customers' needs.
In the volatile commodity environment, Pacific realized it was critical to minimize its inventory investment while maximizing the benefit of stock already on the ground within its branches. Their goal, in addition to stock optimization was the standardization of processes and procedures across all branches by utilizing Best Practices in its inventory management efforts.
Pacific is headquartered in Great Falls, MT and has 38 branch offices in Washington, Idaho, Utah, Nevada, Wyoming, South Dakota and Montana. Despite a prolonged effort to implement JD Edwards' DRP across five central warehouses in support of the remaining branches, the results were never what was desired or expected.
"We needed a more comprehensive forecasting and planning tool that could narrow down the number of items warranting our buyers' attention," notes Dave Richards, CIO. "Because Valogix automatically identifies items to be reviewed and purchased on a daily basis, we have reduced the amount of items we review from thousands to hundreds." Dave estimates this savings will equate to approximately 200 or more man-hours per week (more than $250,000 per year).
In addition to the productivity savings by the reduction of time spent on purchase orders, buyers now have more visibility to inventory across the branches. They review excess inventory reports regularly and fill inventory gaps across their branches by inter-branch transfers rather than new buys. The system alerts notify buyers when a product needs to be ordered saving an estimated 25-30% in spending in the first year alone.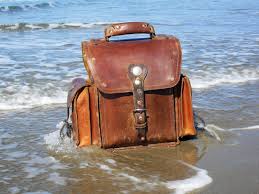 Saddleback Leather
Saddleback Leather is a leading manufacturer and e-Commerce retailer of high quality leather goods, including luggage, bags, wallets, mobile devices cases and more.
Inventory optimization is critical to success for companies like Saddleback Leather. Saddleback needs to ensure it carries adequate stock to meet customer demand, especially during the busy November-December holiday shopping season. On th e other hand, excess inventory languishing in a warehouse can pinch profits.
"Inventory on the shelf is lost money," said Blake LeBrun, Operations Manager at the San Antonio, Texas-based Saddleback Leather. "The ability to maintain the appropriate inventory—not too much, not too little—is critical for a company like Saddleback."
The fast-growing Saddleback is approaching that inventory ideal with an implementation of Valogix Inventory Planning, an end-to-end cloud solution for inventory planning, forecasting and optimization. Completely integrated with Saddleback's core NetSuite ERP, manufacturing and ecommerce platform, Valogix is helping Saddleback increase productivity, avoid stock-outs, reduce carrying costs and free up cash.
Going live at Saddleback, the Valogix solution replaced manual inventory planning in Excel that was time-consuming, prone to error and dependent on guesswork. Valogix has introduced new speed, precision and visibility into Saddleback's inventory planning and ordering products from its manufacturing subsidiary in Mexico.
Instead of manually creating a forecast weekly in Excel, Saddleback personnel now have automated daily updates through the joint Valogix-NetSuite solution. That's amounted to a savings of two full-time equivalent (FTE) personnel who can be repurposed towards more value-added activities. At the same time, Saddleback has reduced its inventory volumes by about 25%.
"With Valogix and NetSuite, we have a much more accurate picture of what our inventory needs are going to be at any given time than we had in the past," LeBrun said. "Valogix knows what inventory we have on hand, what's on order and accurately recommends the next replenishment. It's an impressive solution."

"Just like NetSuite, Valogix has been absolutely fantastic to work with. The technical and consulting group was outstanding and the training was excellent," LeBrun said. "We had initial data to look at within days of going live."

Want to learn more?