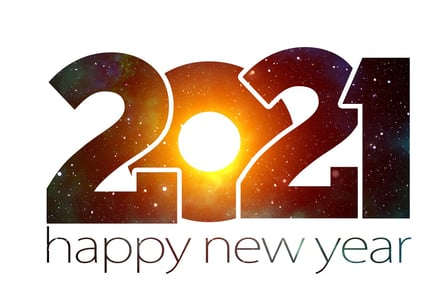 What a triumvirate!
We are facing one of the most challenging new year's in decades. 2020 ended on a lot of stock market jitters, post-election hangover, and on-going COVID-19 restrictions, plus the trade war with China is still an issue. The outlook for global economies and growth have also cooled but things are looking up. The vaccines being made available are a much-needed bright spot. Brexit, the UK exiting from the EU, is still disrupting supply chains. Inventories are getting harder to build and maintain. Planning inventory replenishments is more erratic than ever before.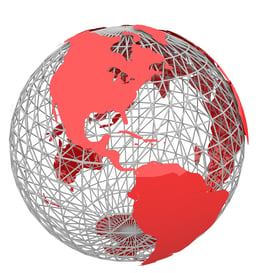 In 2021, global growth is projected at 5.4 percent. Overall, this would leave 2021 GDP some 6½ percentage points lower than in the pre-COVID-19 projections of January 2020. This is from the International Monetary Fund.
In their 2021 outlook, the economics team at Morgan Stanley Research says the V-shaped recovery that the team forecast in their 2020 midyear outlook is now entering a new self-sustaining phase and is on track to deliver 6.4% GDP growth in the coming year.
The big question is how do you think your business will be in this new year? With a new year it's usually time to review how well your inventory investment has been working for you. Inventory laden companies like manufacturers, wholesalers, retailers, and aftermarket service organizations know that inventory is one of their largest assets. A well-balanced, properly distributed inventory along with good customer service retains valuable customers and attracts new ones. But last year all supply chains were impacted by economic, geo-political, environmental and a global health crisis. Will 2021 produce the strong recovery we all are hopefully for?
Balancing near term resilience with longer-term service level objectives is an on-going difficult process. You hear a lot about reducing costs, buying less, increasing productivity, improving cash flow and more. It is important to keep these inventory objectives balanced and in perspective. How do you get there and how do you know when you have arrived? Understanding and instituting a financial and accounting strategy and an advanced inventory optimization solution will help get you there.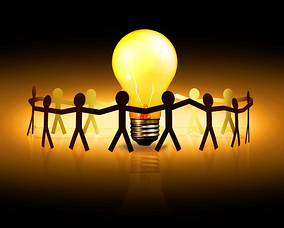 The COVID-19 crisis is causing a lot of companies to carry excess and possibly obsolete stock. Not having sufficient inventory of high demand items is enormously expensive and produces high customer dissatisfaction. It is common to find excess and obsolete stock representing 30% - 60% of inventory and to find that 5% - 40% of the time, customer demand cannot be met. The latter often results in expediting vendor orders at a premium cost that cannot be passed through. On a $5M inventory that means potentially $2M - $3M is not being spent properly, a high price to pay for any size company.
We still have a way to go to approach any sense of normalcy. It is more important now to start a new imperative in planning and managing your inventory with accurate supply chain planning. An advanced, intelligent inventory optimization solution is a great way to start.