In this Sunday's Schenectady Gazette, Dean Poeth wrote in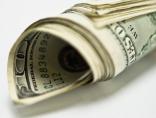 his Op Ed piece entitled, It's Not Easy Going Lean: Manufacturers must cut waste and inefficiency to survice financial debacle, "For a small manufacturer, [lean manufacturing] is not an option, it is a business imperative." He likens the small manufacturer's fight to stay afloat to Rocky's championship fight strategy - simply stay on your feet and go the distance.
Easy to say, but hard to implement. Businesses are comfortable with how they've always done business and are resistant to change. However, customers don't want to pay for waste and inefficiency and will simply surf the internet or head to their nearest big box store for a cheaper product, so the time to change is now. By taking a look at current operations, including inventory planning, real change can be implemented. Do you have stacks of inventory all over the place or are your forecasting and replenishment processes paying off? Having just enough inventory to fulfill orders should be the goal. It not only streamlines the manufacturing process (think: not tripping over inventory) but frees up your capital investment. With more cash, you need less credit and become your own lender. What could you do with extra cash?