Recently, Supply Chain Brain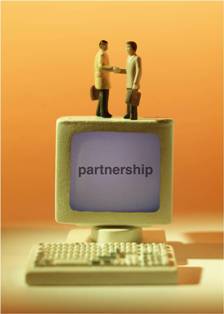 announced their list of reader-nominated, The 100 Great Supply Chain Partners. Over a six month period, supply chain and logistics professionals were asked to nominate their providers who made a significant impact on their company's overall operational and financial bottom line. Below is the list of the qualities deemed most important in regards to the supplier relationships:

1. Reliability—Without doubt, every year the single-most important element readers value is reliability in their partners. When a vendor has proven itself to be solid in this area, a lasting partnership follows.

2. Excellence—Doing what's expected is good; service over and above what's required is excellent.

3. Value & cost savings—The main driver for purchasing any new technology or service is cost savings, but the most the important financial measure is value in terms of increasing sales, production or other revenue-related metric.

4. Expertise and knowledge base—Providers must incorporate best practices specific to their industry, market or product. Trust fails when you can't demonstrate this.

5. Problem-solving—Partners must take charge and solve problems or risk losing the customer.

6. Continuous improvement—You can't rest on your laurels. Customers demand to see a plan for product development (especially in technology) so they know their future needs will be met.

7. Support—Customers outsource to those who have the expertise, so they depend on vendors to implement, train, maintain and support the technologies and service provided. If anything, readers say, support is almost as important as the technology or service itself.

8. Be positive—This might be called a can-do attitude. Vendors that took on any challenge without complaint are highly valued.

9. Global footprint—It goes without saying that companies looking to do business around the world need partners with global reach.

10. Strong management—Commitment is key to a longstanding and fruitful relationship. Customers carefully monitor the leadership of their supply chain partners.
Can you say your suppliers posess these qualities? Have they done the work to earn your trust and respect or do you just feel like a number? The next time you're evaluating a new supplier relationship, remember these points and see if your prospective supplier fits the bill.