Join us Tuesday, December 7 at 11:00 am EST for the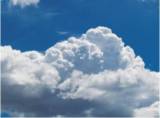 Cisco-hosted webinar to discuss the results of the recently released Cisco's IBSG consulting group survey on cloud computing. The results of the survey are useful for both Service Provider and Enterprise organizations.

Speakers from Savvis (Brian Klingbeil, General Manager, Hosting), Valogix, and Cisco (Scott Puopolo, VP, Cisco Internet Business Solutions Group) will offer their expert opinions on the migration to cloud computing and discuss the survey results, trends, concerns and implications of cloud computing, and the next steps towards success.
The main points on the agenda include:
Why cloud computing is a compelling economic proposition for enterprises

How quickly enterprises plan to migrate to the cloud

Which applications will be first in line for cloud migration – and why

Who will be the most trusted providers of cloud services

What opportunities cloud computing opens for service providers
At the end of the session, there will be an open forum, so have your questions ready.
Register for the session and if you can't make it, be sure to view the recording on Cisco's website after the webinar.