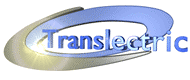 Scott Toll of Translectric Inc shares his company's inventory challenges and solutions over the past year.

With the challenges of this new economy, purchasers are adjusting their inventory planning and buying strategies in multiple ways.

For Translectric, the downturn in business made us re-evaluate where our inventory levels needed to be. Almost all of our customers had decreased stock and when they did get a sale, they needed a quick turnaround on the order. Even our competitors were slashing inventory down to bare minimums and if one of their customers needed a part, they had to wait until they could get it in, no doubt causing them to lose sales.

We decided we were going to increase our inventory levels on our biggest moving items so they would be in stock when our customers wanted them. We increased stock levels $200,000 over our regular stock levels of $1.2 million and pledged that backorders on these items were not acceptable. We looked at what parts we needed to tweak in our inventory control program, VALOGIX Inventory Planner, to help streamline our goals. After a short call to their customer service team, we were able to change the settings to help increase stock on select products.

Another problem we ran into vendors extending their lead times, which meant we had to change the settings in Valogix to account for the extended time. Changing the lead times in Valogix for those specific vendors was very simple and made an immediate impact. When the lead times for some vendors went from a 2-3 weeks to 7-8 weeks, we also adjusted our ordering levels, and the easy changes to our software allowed us to keep up with the new developments in our business.
I've been using Valogix for almost 5 years now. With all the changes we have had, my life as a purchaser is much easier. Its flexibility and ease of use makes it one if the most important tools in my arsenal. It allows us to proactively manage our inventory to match the constant changes in our industry.

Learn more about Translectic by visiting their website.