We love our partners. They're out there every day, promoting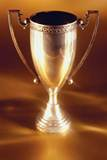 Valogix, becoming supply chain experts and selling our software. We like to recognize the best of the best from time to time.
For two years in a row, Inforum in Latin America has topped our list. Not only do they close 20 sales a year, they are completely self-sufficient and conduct their own demos and implementations. They also assist in the sales and implementation process with other partners across Latin America. But, the biggest reason has to be that on their website, on the Valogix tab under Solutions they say that Valogix is "LIBERACIÒN DE MUCHO EFECTIVO." I don't know what that means but it sounds really cool.
Also recognized for their self-sufficiency and sales achievement across the globe were:
Vision 33 (North America) - consistently uses the Valogix value proposition to close sales. And, they're just nice people.
Balloon One (UK) is the exclusive Valogix distributor for the entire UK. Balloon One has heavily invested in their consultants, allowing them to fully sell and support the product independently. Balloon One now has more than 25 customers using Valogix. Plus, they have those great accents.

In South Africa, Valogix awarded BLUEKEY for their commitment to training their consultants and sales staff to be able to conduct their own demos and implementations. As a result, BLUEKEY consistently uses the Valogix value proposition to lead SAP Business One sales and has closed 7 Valogix sales. We also thought anyone who has to chase lions out of their backyards deserved an award.

Down under (that's Australia to you and me), the award was presented to Inecom for their level of investment in their staff, enabling them to implement and support their customers. Inecom's consultants leverage their supply chain expertise in order to close sales and keep their customers satisfied. Plus anyone who can say "bar-bee" with a straight face is aces in our book.
So by this point, I know you're wondering to yourself, "how do I get a Valogix partner award?" We've defined a few keys for making your company stand out from the rest. Sharpen your pencils and take notes:
Valogix defines the keys for a successful partnership as:
Being a supply chain expert

Promote Valogix through various channels

Invest in training for staff and consultants to be self-supporting
Become a partner who can earn awards. Contact Tom Glacken at Valogix today to start working on your plan and maybe next year, we'll be writing about you.