If you're still using spreadsheets of yesteryear to plan your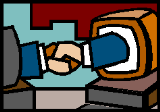 inventory, you are doing too much work. Constantly updating spreadsheets and trying to remember where you made changes leads to errors, resulting in stock outs and over-stocks – and costs you time and money.
Thankfully, these days, there are a lot of options for automated inventory planning solutions; no more spreadsheets, ledgers and calculators. Simply enter your planning parameters into the system and inventory-related data is brought in to be analyzed. After analysis, these automated systems make a series of buying and stocking recommendations based on your unique buying guidelines and budgets.
The most recent trend in inventory planning and optimization software is cloud-based solutions. The solutions are hosted off-site and accessed through an internet browser. The benefits are numerous and include:
Work any place, any time - all that's needed is an Internet-browser

Secure data - a recent article on Mashable.com asserted that the cloud is actually "the" safest place for your data

Easy and automatic updates - updates are performed at the host and employees never need to be interrupted

A full-blown IT department is no longer necessary - an imperative for a small business

No long term, up front financial commitment - even the smallest company can now have affordable, enterprise-level inventory planning tools
Valogix's newest product, VALOGIX® Inventory Planner V8 is delivered as a monthly lease product in an SaaS model or as a traditional up-front purchase delivered as a web-based solution. By wrapping all the technology into a virtual software appliance, customers have the ability to use the latest in technology. Using the software via SaaS not only frees up cash and resources, but delivers a totally up-to-date product without lengthy upgrades and expensive hardware; all that is needed is an Internet connection.
Want to see how much cash you could save by using automated inventory planning solutions? Download our free Inventory Calculator to see exactly how much you could be saving if you gave us your old spreadsheets and calculators.
To learn more about VALOGIX V8, contact us today.