Complex environment creates inventory challenges
Inventory management has become more challenging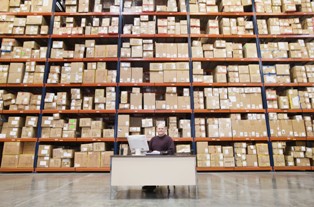 in today's complex and competitive business environment. Yet many companies are still maintaining inventories manually, and performing complicated computations using spreadsheets and point solutions. Keeping track of reorder points can become an overwhelming task as businesses grow. And standard spreadsheets offer little help in driving down costs and improving revenues because they are time consuming and frequently contain multiple errors. Ray Panko, University of Hawaii compiled data from numerous studies that indicates up to 90% of spreadsheets contain significant errors.
Where is the money hiding?
It is common to find excess and obsolete stock representing thirty-sixty percent of inventory and to find that five-forty percent of the time customer demands cannot be met (based on Valogix's experience). At worst, companies lose sales; at best, they must ship items at a premium in order to fulfill orders, further driving down the profit margins.
There is good news on the (planning) horizon
Automated planning tools are designed to remove complexity and improve inventory mix. They dramatically reduce the amount of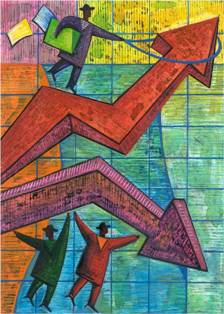 time required to properly plan inventory. By automatically forecasting, replenishing and optimizing, companies can manage inventory more efficiently and meet the demands of customers and suppliers at lower costs for a powerful competitive edge.
Automated planning tools work in conjunction with ERP software to improve the inventory planning processes. Automated tools consider several factors—budget, carrying costs, planning horizon, leads times and more—to create an optimal stocking quantity. The entire planning process must be in sync to create a plan that works—from forecasting to setting stock and calculating replenishment levels, and from purchasing to production.
How advanced planning solutions work
They are dynamic, changing as business condition change.
They account for many variables, ensuring the right coverage without over/under buying.
They calculate an optimal quantity, saving money without sacrificing service levels.
They eliminate the need to manually review every item and manipulate data.
Inventory planning is a competitive advantage
Advanced inventory planning and optimization not only automates the entire planning process, it also dramatically increases positive cash flow. Smartly reducing inventory, mitigating stockouts, decreasing expedited shipping costs as well as planning time mean less money going out, and more money to invest in the business. Increased sales and productivity gains add to the competitive advantage.
Using planning solutions in the cloud
We deliver our 100% web-based solution as a "virtual appliance." By wrapping all the technology into a virtual appliance, customers have the ability to use the latest in technology quickly, thanks to a rapid implementation process. Using the software via SaaS not only frees up cash and resources, but delivers an up-to-date product without lengthy upgrades and expensive hardware; all that is needed is the Internet.
The benefits of cloud-based planning
Unlike solutions installed on premises, cloud-based planning offers significant benefits to both users and companies.
Multi-user platform (Linux, Windows, Unix)
Browser UI
Enhanced Security
Inventory optimization has big payback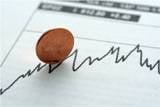 Reduced inventory investment by at least 20%
Reduced expediting and emergency shipments by 35%
Improved planner productivity by reducing planning time by 60% - 80%
Ability to control and reduce replenishment spending by 15%
Stockouts reduced by 12% - 22%
Increased productivity by 5% to 10%
Improved employee and customer satisfaction