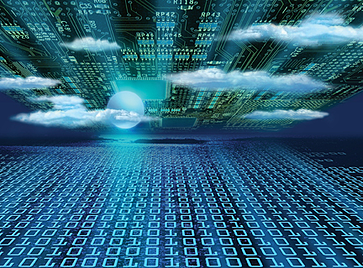 Web based inventory software for business is becoming more plentiful. Solutions specifically built for the web are in great demand around the world. Take for example, Australia and New Zealand, which are experiencing not only increased demand but an increase in the number of available web based inventory software applications.
As stated in an article last year in DynamicBusiness.com, cloud adoption in Australia is way up.
"Australian adoption of cloud computing is growing, according to a report conducted by growth specialists Frost & Sullivan.
The State of Cloud Computing in Australia: 2011 report showed that 43% of Australian enterprises had adopted cloud computing in some form or another, and indicated that 41% of IT decision makers said cloud computing would be a priority in the near future.
The key findings indicated that enterprises had decided to employ a cloud model to reduce capital and operational expenditure, reduce costs, increase business agility, and boost their ability to deliver IT on demand."
Hosting providers are also becoming more numerous. One in particular has had long term expertise in hosting solutions, called 2Cloud. 2Cloud has been working with ERP solutions and cloud computing technologies for decades, long before either solution had the names they do today.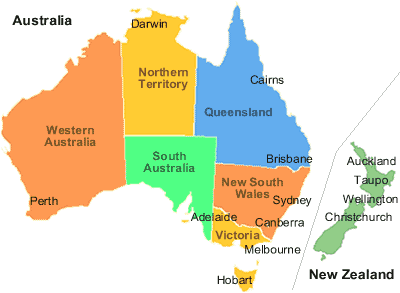 Their technical experts have built a robust, scalable hosted platform based on leading technologies to cloud enable a number of ERP solutions on the market today including web based inventory software. The customer requires no hardware or backup platform. The ERP system can be accessed from almost any popular platform like Windows, Apple Mac, iPad and Android.
Valogix LLC, a leading provider of advanced, web based inventory planning and optimization software is partnering with 2Cloud, to offer the VALOGIX® Inventory Planner V8 cloud application.
The Valogix team has helped SMBs (Small & Mid-Size Businesses) manage stock more efficiently, while discovering money hidden in their warehouse from unbalanced and aging inventories since 1988.
2Cloud has the expertise and coverage for the Valogix growth plans in New Zealand and Australia by hosting the SaaS solutions. They will help Valogix provide fast, reliable and affordable web based inventory software planning solutions in conjunction with the leading ERP solutions like MYOB, Microsoft, SAP, QuickBooks and others. Having this flexibility has allowed Valogix' partners and customers to experience substantial results in a very short time. Valogix and 2Cloud gives them control of their transactions and helps them feel confident in their bottom line results.

2 Cloud's co-founder, Mark Loveys, is CEO & co-founder of Enprise Group (including EMS-Cortex, Enprise Software, Enprise New Zealand) Chairman & co-founder of Datasquirt.
Mark has been an innovation leader in the IT industry in New Zealand since 1984.
From the early days of writing software for stage lighting systems, designing and building the hugely successful EXO Accounting System (purchased by MYOB) to his role in taking EMS Cortex through to a purchase by Citrix in early 2011. Mark is a truly creative entrepreneur having started and successfully run several IT companies for many years.
Mark's blog site is: http://mark.loveys.com/