Web-based demand planning and optimization products help companies reduce costs, increase productivity and offer a very quick ROI. In concert with a cloud-based ERP system like NetSuite, provides the users with an automated easy to use product. Planning and managing any inventory is a serious challenge and one that can be rewarding if done correctly and efficiently. Automation of the entire planning process from forecasting to replenishment to optimization and analytics is critical in order to keep up with the changes in demand and supply.
NetSuite's SuiteWorld 2012, their 2nd annual conference, will highlight the attractiveness and flexibility of not only NetSuite's solutions but also of many of their key independent solution vendors (ISVs). NetSuite customers will learn how these solution providers and partners can enhance their NetSuite experience. The net effect is that they gain knowledge and tools that can improve their competitive advantage and subsequently their bottom line. SuiteWorld 2012 is being held in San Francisco.
Working with NetSuite, ISV's can use the NetSuite API for unprecedented flexibility in the integration of their solutions with NetSuite. Many will develop two-way interfaces automatically synchronizes with either NetSuite or NetSuite OneWorld. For NetSuite OneWorld users, Valogix for example enables advanced demand and inventory planning across multiple geographies and subsidiaries.
Advanced inventory planning solutions solve the most complex inventory challenges with easy-to-use, affordable inventory planning and optimization solutions. In less than six months, many customers will:
Reduce inventory by 20 to 60%
Increase productivity by up to 85%
Reduce stock outs and overstocks, shipping costs and lost sales
Increase sales by having the stock on hand
Improve customer satisfaction level
These advanced inventory planning solutions, if built properly, can work in major industries like Wholesale Distribution, Retail, Manufacturing and Assembly, Aftermarket Service Parts and MRO. Within these major industries are hundreds, if not thousands, of micro-vertical markets, from auto parts and supplies, to food and clothing, to medical and dental supplies, to beauty products, consumer electronics industrial parts and much more.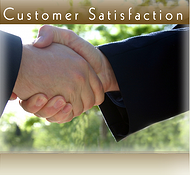 NetSuite has customers that most likely represent all these industries and micro-vertical markets and many of the new technologies being displayed will be able to meet the requirements of these users. More companies are realizing that using advanced technology can dramatically improve their business, increase customer satisfaction and improve positive cash flow.