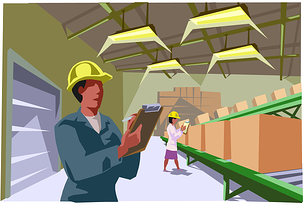 Customers are holding suppliers and retailers' feet to the fire. They want items in-stock and shipped fast and on-time. Effective and efficient supply chain inventory planning teams are critical to meet the ever-increasing demands of customers. Teams are gearing up to meet the company goals and ways to achieve deliver service excellence. There is a dizzying array of solutions and methods companies employ to manage their supply chain hoping to manage their unique challenges.
The cold hard facts are:
Understanding customer demand is difficult – especially during a pandemic that has instantly change the process of supply chain planning.
Variability in demand is the norm
Supply chain disruption is occurring more frequently due to many factors:

Weather
Supplier quality issues
Labor issues at ports
Trade war between nations
Production bottlenecks
Lack of raw materials
Unfortunately, terrorism is playing a part
Cyber-security intrusions
Lack of good inventory planning
National and global health crises – COVID-19
E-commerce has changed all markets & delivery options; curbside pickup, home delivery, secure lockers, etc.
Customers expect and demand more for less
Free shipping is entering into B2B more rapidly
Excess inventory is wasting valuable cash and warehouse space
Manual inventory planning is a thing of the past

Reports take too much time and are of out date almost immediately

Lack of warehouse space and labor shortages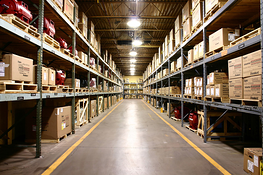 As customer demand grows in complexity, manual planning hinders meeting your goals and improving customer satisfaction. Smart inventory planning solutions can improve your inventory planning and help with important business decisions. Often the concept of spending money to save money is very hard to accept and therefore becomes a barrier to moving forward. There are no guarantees the investment will pay off, so there is some level of risk involved. But, is it any riskier to do nothing? To maintain the status quo? Yes, and even more so as you risk losing customers and possibly your business.
The combination of cloud, data, social, and mobile—what Gartner calls the "Nexus of Forces" is at hand. Advanced SaaS inventory planning software is the key to handling this duality. If this technology is used properly, small businesses can build a customer experience and business agility that is difficult for larger companies to replicate.