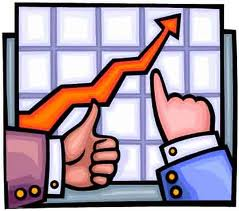 Construction and Power Tool Distributor Controls Spending and Manages Growth
Similar to home improvement centers in the United States, HP's parent company, Cemarco in Guatemala sells power tools, construction and agricultural equipment, and home improvement materials.
The priority at HP has always been customer service. Well aware that customer loyalty is a fickle thing, HP stocked 144 days of inventory to keep their customers from shop-ping the competition.
"In the infancy of our company, we were focused on having every SKU in stock at all times to ensure that our fill rates were at least 95% or better. We didn't spend a lot of time managing our working capital but with 15% growth per month and increasing rent for warehouse space, it became necessary for us to refocus our efforts," says Antonio Castillo, CFO for HP. "In addition, we had complex, manual inventory forecasting and purchasing processes and even though we felt confident in the numbers it gave us, it took an inordinate amount of time and led to overstocking."
HP continues to be the industry leader. Their products are not the least expensive and they know their customers will shop the com-petition if HP doesn't have what they need, when they need it. According to Mr. Castillo, "We tell our customers that they don't have to stock every SKU we will. And VALOGIX Inventory Planner helps us stock the right items at the right time." And even though they have pledged to stock what their customers need, they've still managed to dramatically reduce overstocks and dead inventory while reducing their overall inventory value.
Medical Goods Supplier Reduces Inventory and Maintains High Service Levels
MediUSA, a subsidiary of German based Medi, is a manufacturer and distributor of medical goods and supplies. In the US, MediUSA manufactures and distributes its own medical line and also is a distributor for other manufacturers. Together, they stock more than 3,500 unique items.
Germans are known for their systematic and engineering spirits and their approach to business is no different. MediUSA's production planning manager, Sam Burgess, explains, "We were using Excel spreadsheets and Access databases to perform our planning and replenishment functions. Even though we were confident in the numbers our spreadsheets computed, we wanted to have a completely automated process that would allow anyone step in and use if necessary."
Because of their same day shipping policy, MediUSA often carried high inventory levels, two to three months, to prevent back orders, stock-outs and missed sales opportunities. Since they stocked so much inventory, they had a nearly 100% service level and weren't willing to compromise service in order to reduce their inventory levels.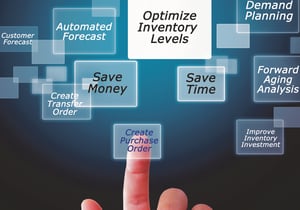 Even though MediUSA purposely overstocked to avoid lost sales and additional shipping charges, they now operate at the same level of service with less stock. "We used to keep two to three months of inventory in stock at all times," comments Burgess. "VALOGIX Inventory Planner has allowed us to operate efficiently with only three to four weeks of inventory. Maintaining a high service level was integral to the success of the implementation and we've achieved exactly what we hoped."
Roofing and Building Materials Supplier Achieves Strong ROI
Best Materials performed inventory planning for more than 6,000 items using Peachtree Accounting software and Excel spreadsheets. Each day, three employees spent up to five hours to complete the planning and replenishment processes. They realized that in order to achieve their business goals of improving inventory levels, in-creasing productivity and having one toolbox of complimentary systems, they needed to make a big change.

"Our goal was to leverage soft-ware in order to increase productivity, plus give us additional over-sight of our inventory we didn't previously have with our separate systems," notes Bob Marrs, CEO for Best Materials.
Bob first contacted Valogix to learn more about integrating it with his existing software. After understanding the benefits of having a single integrated system which included SAP Business
One and Valogix, Best Materials decided to make the switch. Having all systems on an SQL database allowed Best Materials to integrate not only their accounting and inventory functions, but also their internet web store front and shipping provider.
Bob estimates that in fewer than 12 months after implementation, the SAP Business One and Valogix software had paid for it-self. They have achieved several of their objectives: Complete integration and compatibility, automated forecasting and planning, significant productivity increases and overall reduction in inventory.
"Purchasing the SAP Business One and VALOGIX Inventory Planner was a good decision," adds Bob.