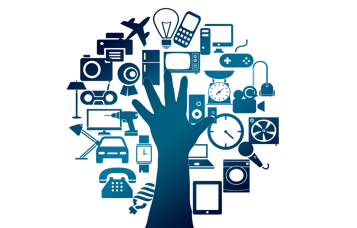 The COVID-19 Pandemic is presenting a serious challenge when it comes to inventory forecasting, planning and replenishment. Cases range from plummeting sales and closed businesses to unprecedented peak sales, to extended lead times, to short or unavailable stock and raw materials. Further, the general consensus at the moment, is that the immediate impact as described above will be followed by either an upturn or return to more normalized levels and a gradual return to available stock. Then, there is the unknown question of if the virus will return in the fall/winter and what kind of impact will be felt then.
A lot of the inventory planning, at the moment, can be considered as guesswork. Each company does have an underlying historic baseline that helps in looking forward. In addition, there are several possible scenarios or strategies making it nearly impossible come up with a plan without an advanced inventory planning system.
Here is an overview of a Valogix customer who is able to address the complex issues and succeed in meeting their customers' needs during the COVID-19 Pandemic.
Valogix Customer - RediBag USA
For over 62 years, Redibag USA/New York Packaging has been a supplier of plastic goods to numerous market segments including: Industrial applications, Grocery/Deli, Janitorial/Sanitary, Quick Service Restaurants and other custom applications. We produce a wide variety of quality products such as Canliners, Deli bags, Produce bags, Cooler bags, Laundry/garment bags, Disposable gloves, Zipper bags, PVC meat film and Cutter boxes.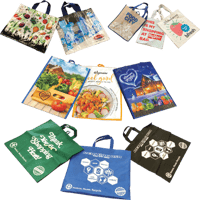 USA annual sales volume has tripled over the last 4 years. This requires our systems and processes to be scalable enough to handle the growth without affecting quality, service or cost. The challenge with fast growth is that new tools are needed to handle the extra volume.
"With Valogix. we received better visibility of anticipated shortages allowing us to proactively expedite production thus preventing the shortages. Also, we achieved labor savings since the execution of the replenishment plan process requires less manual review and validation."
Giancarlo Fransvea and Daryl Danielowicz
Customer Overview:
Company
Name and Location: RediBag USA, a division of New York Packaging II LLC, based in New Hyde Park, NY
Industry: Sustainable Packaging Manufacturing
Products and services: plastic and paper products
Business Problem:
Business and volume growing at a fast pace with the need to be fully operational in weeks not months.
Better control inventory while managing changes and detecting variances in usage.
Easier process for demand overrides to account for new business.
Current ERP system is manual process that is time-consuming and too many steps.
Objectives:
Better service and Lower costs
Fast Implementation and Operational Efficiency
Automated advanced forecasting
Why Valogix
Dynamic automated forecasts

Tight integration with SAP® Business One

Anticipate shortage, overage and expedite reports

Dynamic safety stock calculation based on demand signal volatility.

Forecast variance reporting (is an item way over forecasting or under forecast?)
Benefits
In just a few months of using this Valogix, we realized a reduction of 24% in inventory value
Service levels have increased 15%
Reduced expediting
43% Reduction of excess and obsolete inventory
Increase in sales by having a better inventory mix
The deployment of the inventory planning software should take into consideration both tangible and intangible factors. Tangible factors will include: product features currently available and on the roadmap; published customer success stories (case studies); length of time in business; references and more. Intangibles can include: experience of the team as both inventory and product planners and managers; innovations in the product and technology and deployment, friendliness of the sales and support staff; perceived ability to work together to achieve goals. Collaboration with your inventory planning solution provider is a very key element that should not be taken lightly. Their experience and knowledge can dramatically improve your own planning and service success.