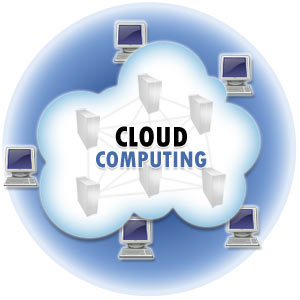 What is your position about planning in the Cloud? What are your competitors doing or likely to do? Are they staying the course on-premise or are they adopting new methods and technologies to improve their business performance? Are they already in the Cloud
In January 2019, RightScale conducted its eighth annual State of the Cloud Survey of the latest cloud computing trends, with a focus on infrastructure-as-a-service and platform-as-a-service.The State of the Cloud Survey is the largest survey on the use of cloud infrastructure that is focused on cloud buyers and users, as opposed to cloud vendors. Their answers provide a comprehensive perspective on the state of the cloud today.
Here are some highlights from RightScale Survey. For the complete survey results, download the RightScale 2019 State of the Cloud Report from Flexera.
Multi-Cloud Is the Preferred Strategy Among Enterprises
•
84 percent of enterprises have a multi-cloud strategy.
•
Enterprises with a hybrid strategy (combining public and private clouds) grows to 58 percent in 2019 from 51 percent in 2018, while the number of organizations with a strategy of multiple public clouds or multiple private clouds declines slightly.
94 Percent of Respondents Use Cloud
•
Public cloud adoption is 91 percent and private cloud adoption is 72 percent.
•
69 percent of respondents use at least one public and one private cloud.
Enterprises Are Prioritizing a Balance of Public and Private Clouds
•
Public cloud is the
top
priority of 31 percent of enterprises.
•
Many companies are taking a balanced approach with 28 percent prioritizing hybrid cloud and an additional 17 percent prioritizing public and private cloud equally.
Enterprise Public Cloud Spend Is Significant and Growing Quickly
•
Companies plan to spend 24 percent more on public cloud in 2019 vs. 2018.
•
13 percent of enterprises spend more than $12 million a year on public cloud, while 50 percent spend more than $1.2 million annually.
•
Public cloud spend is growing 3x fa
ster than private cloud usage (
24 percent vs. 8 percent).
Enterprise Central IT Focuses on Managing and Optimizing Cloud Costs
•
66 percent of enterprises already have a central cloud team or cloud center of excellence with another 21 percent planning one.
•
For enterprises, the top responsibilities of central IT are managing and optimizing cloud costs (68 percent), deciding or advising on which applications to run in which clouds (62 percent), and setting policies for cloud use (59 percent).
Managing Cloud Spend and Cloud Governance Are the Top Challenges for Enterprises
•
Cloud cost management and cloud governance are top challenges regardless of cloud maturity.
•
Among enterprises, optimizing cloud costs (84 percent in 2019 vs. 80 percent in 2018) and cloud governance (84 percent in 2019 vs. 77 percent in 2018) are growing challenges.
•
Managing software licenses that are running in public cloud environments is also becoming a top-of-mind issue. Key challenges are understanding the cost implications of licensed software running in the cloud (52 percent), ensuring that they are following the rules (42 percent), and the complexity of license rules in public cloud (41 percent).
The #1 Priority in 2019 Is Cloud Cost Optimization
•
Optimizing existing cloud use for cost savings is the top initiative in 2019 for the third year in a row, increasing to 64 percent from 58 percent in 2018.
•
The challenge of managing cloud spend grows as cloud use increases. While 64 percent of all respondents cite optimizing cloud spend as the top initiative, that number is even higher among intermediate and advanced cloud users at 70 percent and 76 percent, respectively.
Cloud Users Are Not Doing All They Can to Optimize Costs
•
Cloud users underestimate the amount of wasted cloud spend. Respondents estimate 27 percent waste in 2019, while Flexera has measured actual waste at 35 percent.
•
Despite an increased focus on cloud cost management, only a minority of companies have implemented automated policies to address this issue, such as shutting down unused workloads or rightsizing instances.
Use of PaaS Services from Public Cloud Providers Is Exploding
•
Serverless is the top-growing extended cloud service for the second year in a row with a 50 percent growth over 2018 (24 to 36 percent adoption).
•
Stream processing is tied for fastest growing, increasing from 20 to 30 percent adoption.
•
Machine learning, container-as-a-service, and IoT are the next fastest growing.
Multi-Cloud Is the Preferred Strategy Among Enterprises
In the year since the last State of the Cloud Survey, the percentage of enterprises that have a multi-cloud strategy grew to 84 percent vs. 81 percent in 2018. Those planning a hybrid cloud strategy grew to 58 percent from 51 percent in 2018. However, there was a slight decrease in the number of enterprises with a strategy of multiple public clouds or multiple private clouds.
Cloud computing provides you with the flexibility you need for easier, more accessible inventory planning. Cloud computing today has real meaning and positive impact for companies in a challenging global economy. The future is that more business applications for mobile computing will be available and virtual software appliances are being developed every day.
Advanced inventory planning and the Cloud is a strong combination. This combination of technologies allows you to work smarter by easily adapting all aspects of inventory management into one advanced, simple-to-use software productyou can use any time anywhere. The software lets all levels of employees understand and use the system. Instead of having one staff member dedicated to inventory planning, any employee can quickly learn and operate the software. Utilizing existing staff helps to keep costs low while expanding their capabilities.
https://valogix.com/solutions/saas-the-cloud
Some direct benefits of using applications in the Cloud are:
1. Latest Software Version
2. Do more with less
3. Flexible costs
4. Always-on availability
5. Improved mobility
6. Cloud computing is more cost effective
7. Expenses can be quickly reduced
8. Flexible capacity
Advanced inventory planning and optimization software not only automates the entire planning process but also it dramatically increases the positive cash flow of a company. By smartly reducing inventory investment, reducing stock-outs, decreasing expedited shipping costs, and reducing planning time all contribute to more available cash. Add to that increased sales and productivity and the gains will also lead to an improved competitive advantage.
https://valogix.com/products/inventory-planner/
Leading-edge companies around the world that have moved to the Cloud with advanced inventory planning realized many of the following benefits in addition to those achieved by going to the Cloud:
▪
Reduced inventory investment by 20% or more
▪
Reduced expediting and emergency shipments by 35% or more
▪
Improved planner productivity by reducing planning time by 60% - 80% or more
▪
Ability to control and reduce replenishment spending by 15% or more
▪
Stock-outs reduced by 12% - 22% or more
▪
Increased productivity by 5% to 10%
▪
Improved employee and customer satisfaction
Join the thousands of companies using the cloud every day by taking the next step with your supply chain planning in theValogix Cloud.
https://valogix.com/customers/