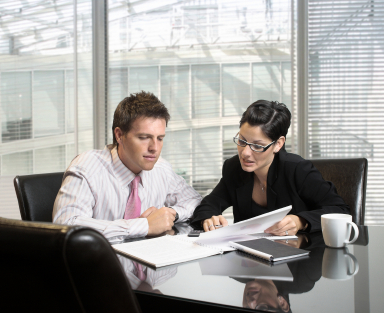 Inventory planning for aftermarket and OEM parts require appropriate skill sets and knowledge of the industry, markets and the customers. Advanced inventory planning software is critical to successful manage parts and meet tough customer demands and timing.
Software products with more powerful inventory planning capabilities are available to help manage and plan for parts. These scientific tools have proven successful at lowering inventory 20-40%, while increasing service levels. Until now, most of these software products were targeted at the Fortune 500 companies. Besides being very expensive costing hundreds of thousands of dollars or more they are complex and require highly trained planners to operate them.
The Cloud has now made it more possible and easier to get access to sophisticated planning tools than ever before. A critical element is successful planning is accurate data about the parts. This includes single item part numbers, no duplicates, correct vendor and pricing information, on-hand and on-order balances across all the stocking locations, proper lead times and more.
Single location planning
In the simple case, there is a single stocking location (stockroom or warehouse) supporting the service organization. A planner (perhaps the owner or a manager) at this location determines what parts to stock in what quantities and places orders with suppliers to obtain the parts. Service teams then requisition the parts they need from the stockroom or warehouse.
Most single-location service organizations work with a reorder point/reorder quantity inventory management scheme. When current inventory dips below the reorder point, they place an order for the amount set by the reorder quantity. With no tools to set these numbers, they tend to be static. Over time the lack of connection between the order points and order quantities with current usage patterns leads to two problems:
(1) Parts with declining usage are over-stocked. Much more capital is tied up in those parts inventories than needed, and many of the parts will become obsolete.
(2) Parts with increasing usage are under-stocked. Stock-outs are common, leading to delays in service.
Companies approach their parts inventory planning in many different ways - from seat of the pants guessing, to team collaboration, to spreadsheets that may invoke more team collaboration and manual changes, to forecasting software and some to advanced planning solutions. The more parts and locations you need to plan, the more complex.
Multi-echelon (multi-location) planning
Organizations with large service operations work with multiple levels of supply. Central sites purchase and stock most of the parts. Slow-moving and less important parts can be sent quickly to field sites when needed, while fast-moving parts are stored in the field to enable most service actions to proceed without delay. In many cases, a second level of warehousing occurs on a regional basis.
Advantages of this "multi-echelon" service parts supply chain include:
Consolidating inventory reduces the quantity required
Consolidating purchasing gives greater leverage to obtain discounts from suppliers
However, multi-echelon planning brings considerable complication. How much of a particular part should be stocked at each location? How should we support transfers of parts from one field location to another? If a part is on short supply, how should we allocate it down from the central warehouse to field locations?
Many companies also use Virtual or Phantom warehouses, In-Transit warehouses and may also plan for parts held by their field technician or engineers. This makes manual or spreadsheet-based inventory planning an almost impossible task. Advanced planning solutions automate the process and make the job a planning much easier.
Clearly, understanding the use and objectives of the business management system and directing how the inventory planning solutions compliment its results are how these solutions generate real and significant value.