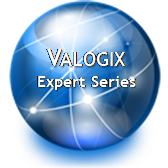 Recently, Valogix and business partner DSI Global announced their 2020 expert Series Webinar program. The goal is to provide companies with specific information from leading industry experts to help improve their supply chain performance.
The first Expert Series Webinar was held on March 19th and featured industry expert Bob Jackson. Bob showed how tracking inventory velocity in concert with an advanced inventory planning solution can dramatically impact performance.
Bob's primary measure of velocity is the number of order lines (V.O.L.) received and how focusing on the products with the greatest amount of order lines can transform the business. What is an "order line"? An order line represents a part of an order on a bill. An order line can be made up of one item or multiples of an item.
Bob consistently finds that items with the greatest number of order lines often account for 80% or more of a company's total business. By increasing safety stock for these items can significantly improve the overall fill rates and increase sales. He also makes a point that these items are the ones your customers are asking for and that focusing on these items is "listening" to your customers. If you aren't focused on these items, you aren't listening to your customers especially if you are running out of stock.
As Bob mentioned, advanced inventory planning solutions are a key component to inventory performance excellence. They are smart systems that forecast and plan optimal inventory requirements. They are superior to commonly used types of software; standard inventory transaction software and spreadsheets. Many of these solutions are both strategic and tactical tools. They cover long range inventory budget planning down to daily replenishment and problem solving.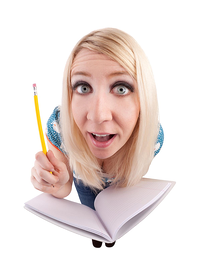 Today, you will find many inventory solutions that may be confusing. Some provide a forecast and suggest min and max levels and safety stock. Others require you to manually set replenishment levels and have you select the appropriate forecast method.But before you select a solution, think about it and ask yourself some questions:
Is this company 100% focused on inventory planning solutions?
Are their solutions 100% automated?
Do they use forecasting algorithms right out of text books or are they developed from hard-earned real life experiences put to the test at hundreds of companies?
Have the owners of the company been inventory planners in their lives?
Who designed the product the developers or people who have experience planning inventories?
How long have they been offering inventory planning solutions?
Do they have true inventory optimization algorithms?
Have they published dozens of customers' case studies showing real measurable results?
Can they demonstrate their solution with YOUR data?
Can they show YOUR real optimized savings right up front, Day1?
Are their solutions used by hundreds of companies like yours around the world?
Many companies offer inventory planning add-ons or modules as part of a set of disparate solutions. They don't focus on inventory planning and may not even have any direct planning experience of their own. Do you really want to trust you most important asset and resource to someone who has not sat in your chair? How good can the solution be if it relies on techniques that are more than 40 years old, like ABC or other multi-level classification systems?
Look for future Expert Series webinars from Valogix.