Here are some of our customers talking about the increased inventory performance and control they have with VALOGIX Inventory Planner.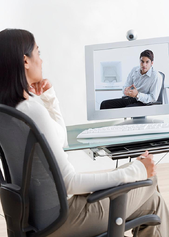 Easily handles our multiple location replenishment and inventory needs
"We have been live almost 2 years now. We have multiple locations including virtual warehouses. Valogix has been instrumental in allowing us to manage our inventory and replenishment. We purchase containers to multiple locations as well as move inventory from 1 location to another. It is a very cost- effective way."
Customer Business: They provide bulk energy- and water-efficiency products to utilities, contractors, trade allies and more to benefit utilities and their end-use customers. They also provide services for utilities, like launching kit programs, powering online stores and education programs, and more.
Great Demand Planning Software
"Prior to using Valogix, we managed our demand planning through a series of spreadsheets and we often experienced stockouts or we discovered we were holding months' worth of inventory which resulted in us selling at lower costs to free up cash flow and warehouse space. We implemented Valogix three years ago and the results have been phenomenal. We have experienced improved inventory turns, a decrease in days of inventory on hand, and our stock outs have been greatly reduced. Valogix gives us the visibility to notice trends in advance and buy for those trends greatly improving the customer experience. The customer support team is quick to respond and their webinars showcase new functionality that you can implement in a very short time. They have been a great partner to our business."
Customer Business: For more than 20 years, this customer has created outdoor furniture with thoughtful design made right. Their philosophy permeates everything they do. Their products enhance commercial and residential spaces, creating luxurious outdoor living experiences that stand the test of time.
Overall, A Great Program!
"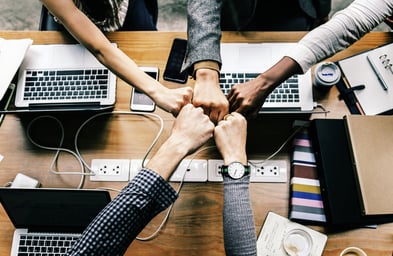 Valogix has helped us figure out the purchasing trends and seasonality per item. We have been working with them for a year now and are at the point where we are understanding it and starting to dive deeper. It is a very high-powered program with a lot of information. The team have been a huge help in training and making adjustment as needed."
Customer Business: Manufacturing and delivering quality products to their customers. They create fashionable, fun, and functional kitchen textiles, table linens, gifts, and decorative accessories for the home year-round.
Extremely happy with Valogix
"Valogix provides the visibility into the data that enables us to make better purchasing decisions. Improved order accuracy and optimized purchase quantities just add to the value. The time that we save has already helped us achieve a full ROI. Valogix has been great to work with. They listen to our recommendations and requests, and act quickly to make the changes we need."
Customer Business: Distributor of printing equipment supplies.
Valogix - We can help you get there