VALOGIX DMRP Smooth Flow Optimized Inventory Planning
The Valogix Advantage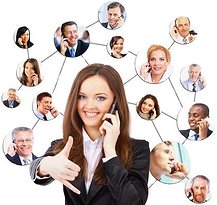 Valogix gives you instant visibility to all warehouses, field stock, remote stocking locations, and even virtual locations. Optimization provides exceptional value by reducing inventory, controlling new purchases and improving customer service.
For all Wholesale Distribution: Aviation, Audio, Automotive, Building Materials, Consumer products, Construction, Electrical, Food & Beverage, Furniture, Home Automation, HVAC, Industrial, Lawn & Garden, Medical & Dental, & much more.
Easy to use and highly effective
Avoids disruptions from costly stockouts
Exception based – alerts warn of potential future issues
Planning Groups give unparalleled planning control & flexibility
Effectively time-phase plans all items at all locations simultaneously
Items used in B.O.M.s and Kits as well as those sold independently
Back-schedules to cover longest lead time of components
Considers substitutes and supersedes
Synchronized planning for smooth-flow inventory availability
Whether On-premise or in the Cloud -
Valogix brings you measurable value and additional revenues!